Home > Hardware Included: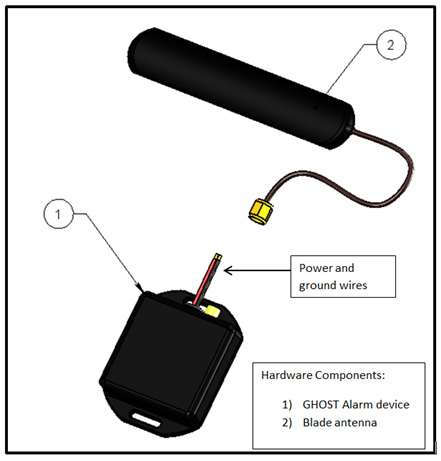 The GHOST Alarm system is the simplest most effective alarm system on the market. The easy to install design was achieved by eliminating bundles of wires and connectors as seen in most alarms which make them impossible for the average person to understand. This new revolutionary design has kept all the desired features and compacted into a small and simple package only containing 2 wires (Power and ground) for full installation. A detailed instruction manual is also included.
Size and Dimensions: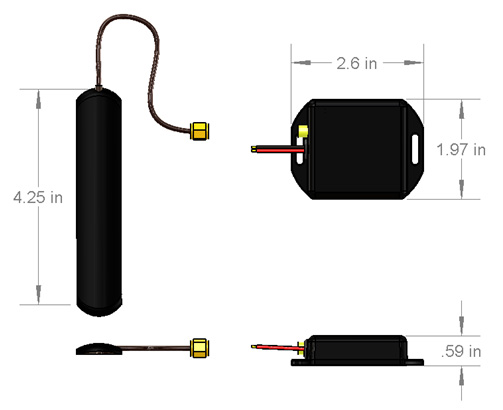 The small form factor size makes it easy to install almost anywhere on any vehicle.
The blade antenna can be placed virtually anywhere due to is flat sleek design. The antenna is equipped with 3M double sided tape on the backside for easy placement.
The small size of the GHOST Alarm allows for it to be hidden away in tight areas.
GHOST Alarm fits in the palm of your hand!