You will receive your GHOST alarm with an already activated FREE SIM card. Please see further details below for monthly cost and pricing starting at $4.99 per month.
STEP 1:
Remove the GHOST Alarm system from the packaging box. The alarm system will come already pre-configured to your cell phone. NO configuration is required!!! Connect the blade antenna to the device module as shown below.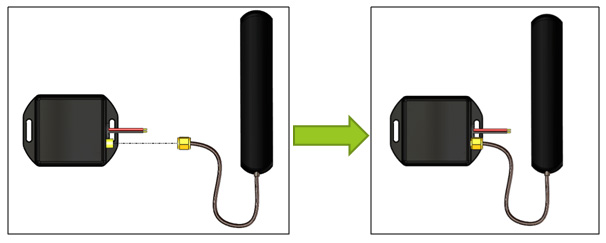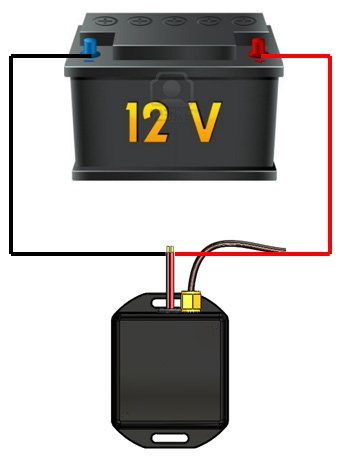 STEP 2:
Mount the device on your vehicle and connect the 2 wires from the device to power and ground. Example is shown below.
Note:
The red wire can connect to any 12V continuous power wire. And the black ground wire can also be connected to a bolt on the chassis.
STEP 3:
YOU ARE DONE!!! You can begin using your GHOST Alarm system.
Monthly Cost: $4.99 /mo
A SIM card is provided with your alarm system using AT&T provider. The first month is FREE!
This is a pay as you go plan with no contracts!
The service plan only requires text messaging.
The great benefit of this is it allows you to only pay for the months you want to use your vehicle. Great for the occasional/seasonal riders.
All the details will be provide when you purchase the Ghostalarm system and you can maintain your own plan.